CUSTOM PERSONAL TRAINING, FAT LOSS AND NUTRITION PLANS
which focus on you, your goals, lifestyle, available time and ability.
Get amazing results in less time!
PHYSIQUES FITNESS BY ELVIRA ONLY CHOOSE TO WORK WITH COMMITTED CLIENTS WHO ARE WILLING TO FOLLOW THE RECOMMENDATIONS. EACH PROGRAM IS NOT A COMPETITION BUT A PERSONAL ENDEAVOR.
CONGRATULATIONS- YOU ARE ONE CLICK AWAY FROM YOUR TRANSFORMATION!
You can become more active, healthy and beautiful with Physiques Fitness by Elvira.
Contact us and take the first step to a new life!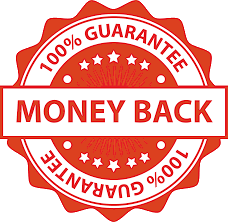 Not sure what you need or where to start? We hear that a lot... Answering a few questions helps us make the best recommendations for your goals.
CLAIM YOUR FREE TRIAL NOW!
4828 N 16TH STREET, PHOENIX 86016 ( INSIDE FIIT CENTER)
HEALTH DISCLAIMER
Any and all information contained on this website is not intended to take the place of medical advice from a health care professional. Exercise, diet, and health related matters vary from person to person.
Nothing on this website shall be considered, or used as a substitute for medical advice, diagnosis, or treatment. Any action whatsoever which is taken based on the contents of this website or any of its related sites, materials, products or information is to be used solely at your own discretion, risk, and liability.
You should always consult the appropriate health professionals on any matter that is related to your health and well being before proceeding with any action pertaining to health related issues. While the information provided on this website is believed to be accurate, this website assumes no liability for the use or misuse of information and products on this website.
Neither this website nor its affiliates, directors, officers, owners, employees, agents, contractors, representatives, successors, or assigns, shall be responsible if you fail to consult the appropriate health authorities with respect to your health care before acting on or using any information or products found on this website, nor will they be responsible for any errors or omissions, or the misuse of the information on this website.